Back
Certification & Training
Legal Ops Knowledge
Technology Demonstration
How to Avoid a High-Tech Train-Wreck
12 minutes • 29 Jan 19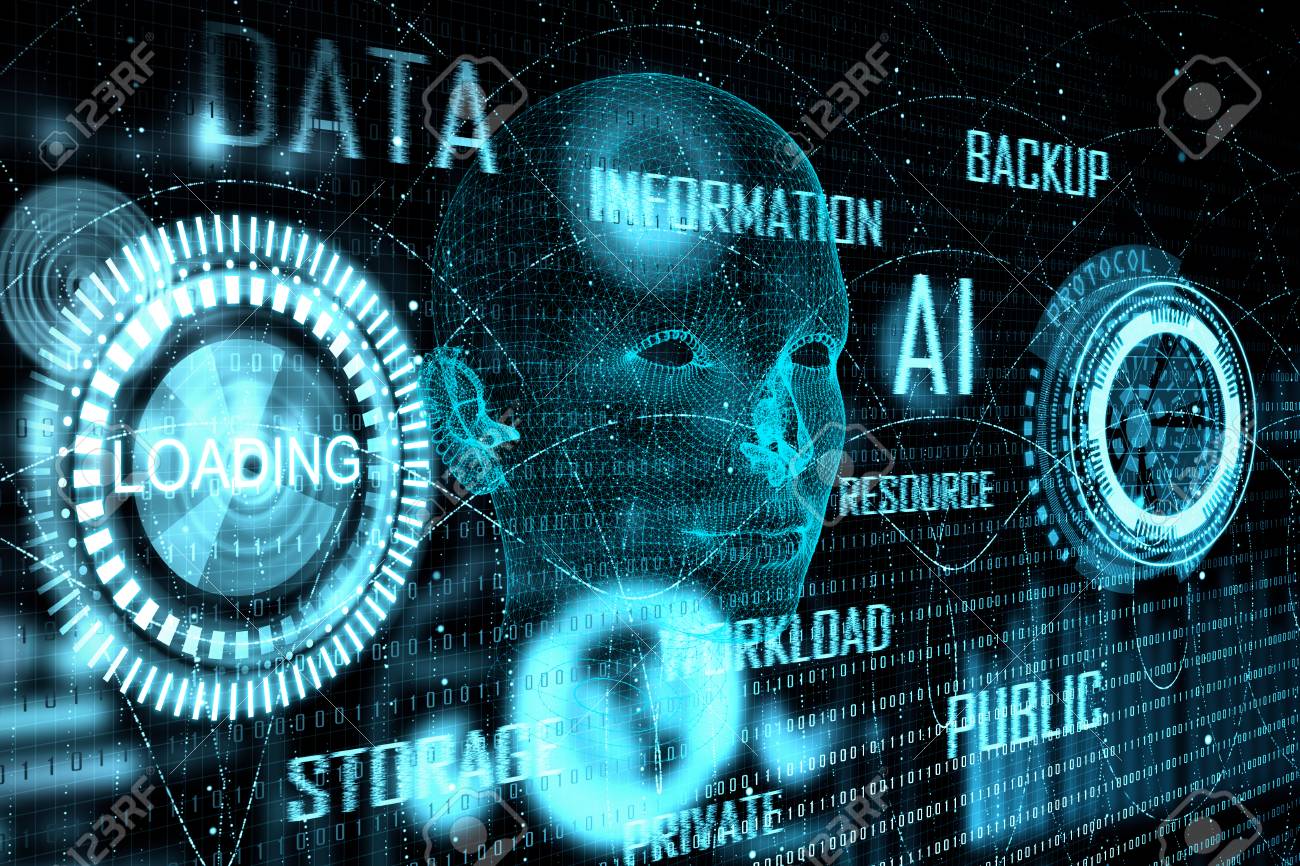 The recent proliferation of legal technology ("Legal Tech") related headlines suggests massive change is upon the legal industry – but what exactly is it and who will benefit from it?
The legal industry is engaged in lively debate about the role of Legal Tech but for many it is not clear whether we are witnessing the harbingers of hope or the end of the profession?
With more than 97% of businesses unable to get the legal support they need, and law firms ironically pleading famine, will Legal Tech correct this irrational market schism?
For the GLS Group, the World's leading legal industry disruptor, we have used technology to remove 80%+ of the costs of legal advice and to provide businesses with powerful self-help tools.
However, we see first-hand that the technology behind the "attention grabbing" headlines remains inaccessible to most businesses due to cost, complexity and actual relevance.
Is this Legal Tech merely an investment fad … or is there a risk that is not being understood… which in both cases means it may just pass us by?
Many players in the legal industry remain uncertain as to what their relationship with Legal Tech ought to look like – is it friend or foe – and how will I know?
THE OUTLINE
In this article, we seek to share critical observations and lessons, derived from our amazing journey, to help businesses make smart and informed Legal Tech choices.
Specifically, we share our unique perspective on:
what to make of the current Legal Tech hysteria;
how to engage with Legal Tech such that it becomes accessible; to you;
the GLS view of the true role of Legal Tech;
the risks of premature deployment of high Tech over low Tech;
a dependable engagement strategy as you seek to leverage Legal Tech; and
the supposed existential threat posed to our profession by Legal Tech.
Finally, we will invite you to experience GLS's range of technology-enabled solutions that demonstrate how Legal Tech can power productivity at an inconsequential expense.
SIFTING THROUGH THE HUBRIS
In 2018 a reported US$ 1B+ was raised in the name of Legal Tech projects, with the greatest level of investment being in respect of artificial intelligence.
This US$1B+ was spent across 40 legal technology deals, compared to $233 million across 61 deals in 2017.
Of that $1B, a reported $362 million went on attention-grabbing legal solutions utilising artificial intelligence ("AI") including:
Kira Systems: a machine learning software that searches and analyses contracts and related documents
TurboPatent: a programme that tracks ideas and determine where they are in the patents process
Gavelytics: a programme that seek to assess your chances in front of a particular judge
Interestingly, AI based spending in 2018 was reported to have exceeded total Legal Techspending in 2017.
We refer to these AI based varietals of Legal Tech as "Ultra-High-Legal Tech".
With such levels of investment going into new Legal Tech developments, particularly Ultra-High-Legal Tech, it begs several obvious questions including:
when can the wider legal industry (and businesses generally – particularly those that cannot access legal support) expect to start to feel its benefits?
is this just another "dot.com, bitcoin, Dutch-tulip type phenomenon?
What we are seeing as a leading legal industry disruptor force with a huge roster of both large MNCs and small clients is as follows:
very few clients have had any type of exposure to the benefits of Ultra-High-Legal Tech; and
of those that have tried Ultra-High-Legal Tech, they have overwhelmingly not felt the "game changing" effects that were promised (more on this later).
''GLS believes that the plethora of 'High Legal Tech' headlines is about as relevant to most lawyers as news of Sir Richard Branson's space tourism to the average traveller - nice to know but they won't be buying a ticket''
The GLS reality proven every day is that game changing Legal Tech is abundant, available and accessible to those that are capable of recognising it – but only if it's used properly.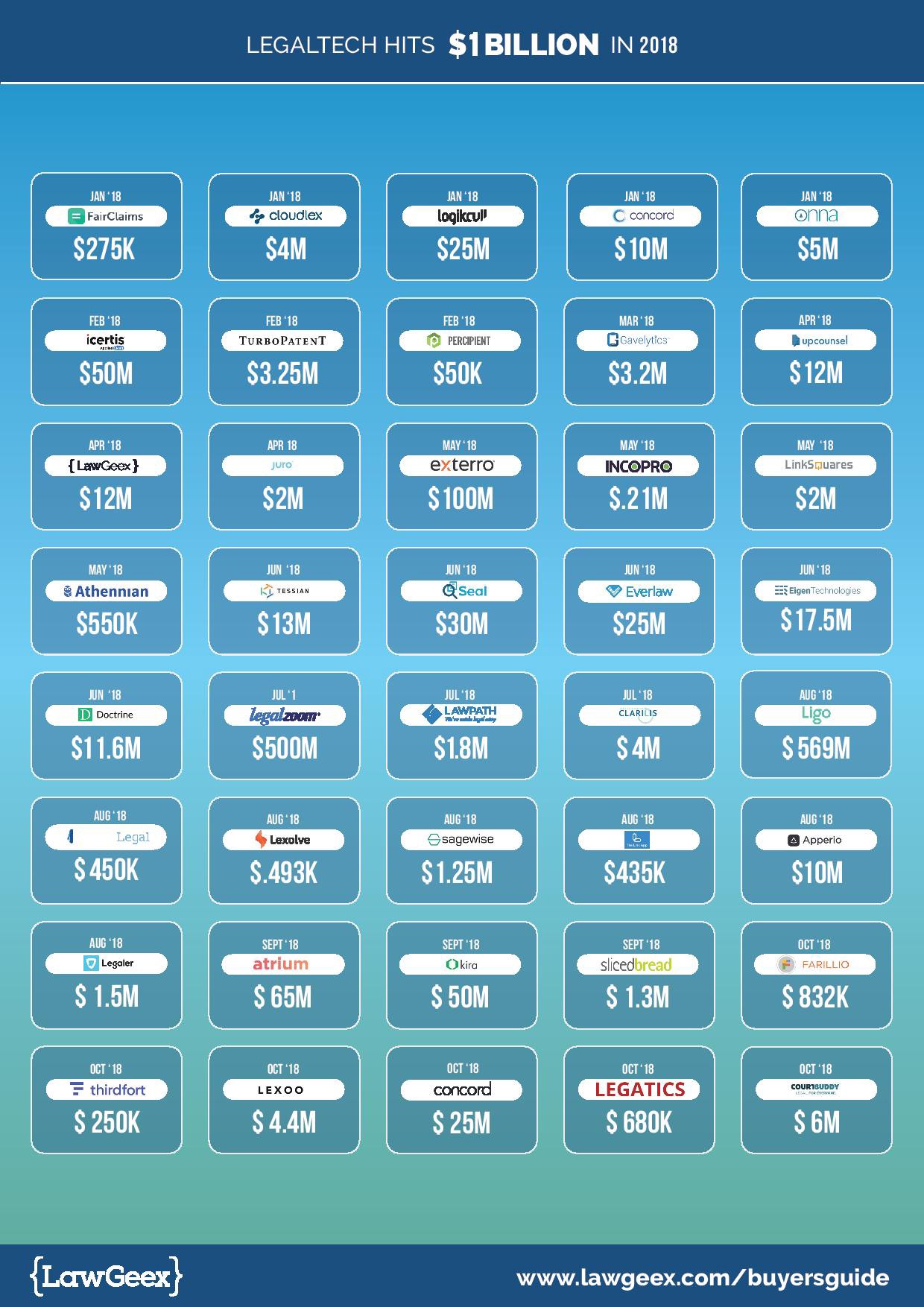 RECOGNISING EFFECTIVE LEGAL TECHNOLOGY
The volume of Ultra-High-Legal-Tech press coverage has left many players feeling insecure – as though their inability to access such technology jeopardises their future.
Such narrowband associations obscure the availability and accessibility of transformative Legal Tech that can revolutionise the practice of law for law firms and in-house teams.
GLS's unquestioned success is based around a far more robust and accessible definition "technology" as follows:
'Technology is anything that increases the unit of productivity achieved per unit of effort'
When viewed from this perspective, the seemingly limitless potential for technology to be applied to legal support scenarios opens up and becomes imminently accessible to all.
We believe our view of Legal Tech allows businesses and in-house teams to experience their "Neo moment" and to see that the enabling Legal Tech matrix is both all around and accessible.
For our own extensive R&D efforts, this means that contract automation and AI are examples of technology, but they fit into a wider spectrum of options.
To organise and best utilise these options we categorise technologies by references to the legal activities/processes that they support.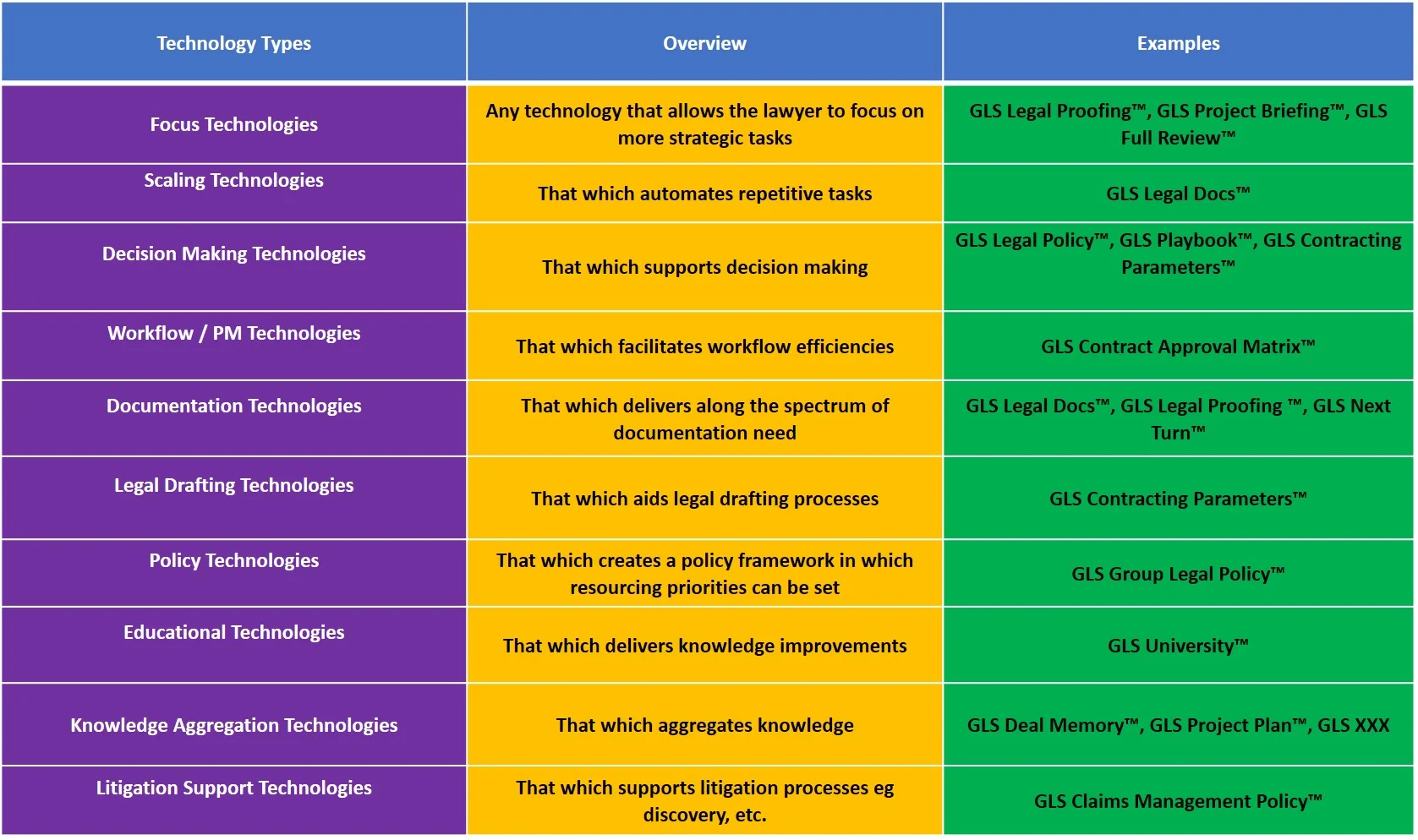 The above technology categories, whilst not exhaustive, are distinct in that that they all target specific aspects of legal practice where GLS is seeking to create efficiencies.
Our point is that "technology" is pervasive and focuses on achieving efficiencies everywhere – not just in a few specific instances that happen to be grabbing the headlines.
AN EFFECTIVE APPROACH TO LEGAL TECHNOLOGY
Technology can profoundly impact the day-to-day work of lawyers and significantly improve the contribution they make to business (whether in private practice or in-house).
Technology applied correctly will resonate in time, cost and quality efficiencies across the spectrum of legal practice, examples of which include:
allowing lawyers to focus on strategic "business enabling" advice
recognising that a workflow that can be automated is no longer lawyering
accelerated acquisition of functional expertise
massive reductions in costs
easier implementation and monitoring of group-wide legal and compliance positions
reducing instances of human error, e.g. typos
making processes more reliable/predictable
ensuring secure, organisation-wide access to key documents
far greater intra and inter organisation collaboration
speeding up deal completion
reducing the time required to upskill new members of the legal team
increasing the transparency on matters
making empirical analysis of contract performance possible
embedding the "safeguarding" of legal policy within the wider organisation
making work flows more interesting
With this in mind a totally new "legal technology paradigm" emerges:
effective Legal Tech must be both conceptually and cost accessible
powerful forms of Legal Tech can be recognised almost everywhere
the most potent and accessible forms of Legal Tech are the most cost effective
all legal functional (private practice/in-house) can actively leverage Legal Tech
implementing basic technologies will lead to guaranteed productivity improvements
basic technologies should form the platform from which advanced technologies can operate
Legal Tech can enhance the advisory capabilities of every lawyer
In the time-based architecture of Traditional Law, technologies that reduce task-time has been viewed as economically irrational, which explains the glacial rate of adoption.
'Whilst it is not surprising that Traditional Law Firms effectively choose to ignore the abundance of available technology, for an in-house team to do so would be to ignore the veritable gift horse'
A few observations that might account for the subdued uptake of Legal Tech enabled offerings outside of the US includes:
US based investment: most of investment is occurring in the US for the US market – which is quite reasonable given that the US is the "Big Banana" of the legal market
Investors: VCs money is active, and demands high returns and quick exits – often delivered by the "hype driven updraft effect" of the "next big thing" –ie Ultra-High-Legal Tech
US product centricity: US legal style, whether its large block paragraphs or the acute litigious context, is shaping AI based logic away from applications in non-US markets
Limited client focus: most high Tech offerings target the same actors prevalent in the Traditional Law model – law firms and large corporate law departments
Authorship: the creators of many solutions are like "cobblers" offering custom shoes for a client they've never met – they may make great shoes, but do they really fit?
Even here in Singapore, our Global Headquarters, which has been widely praised as a technology-enabled hub, the uptake of Legal Tech has been slow.
Indeed, the Chief Justice of Singapore recently remarked that "[Singapore's] response to legal technology has been lukewarm"
We conclude that the hubris of Ultra-High-Legal Tech headlines is in fact obscuring the immediately accessible potential of Legal Tech generally.
HIGH TECH IMPLEMENTATION - NOT FOR DAY 1
Before introducing a framework for effective formulation of a holistic Legal Tech agenda, we need to sound some loud notes of.
To pick up on a point raised above – most Ultra-High-Legal Tech implementations that GLS has encountered have been resounding failures.
We define, as everyone should, a failed implementation as one that "severely under-delivers on its promise" – and more than 90% of Ultra-High-Legal Tech implementations fall into this category.
The basis for Ultra-High-Legal Tech implementation failures amongst MNCs remains consistent in our experience and includes:
it being a knee jerk procurement reaction to constant pressure for cost reductions;
the tendency for "biggest must be best" procurement leads to Ultra-High-Legal Tech;
lack of coordination between a diverse and active stakeholder constituency (legal, compliance, IT, finance, procurement, etc);
solutions are being oversold by overzealous sales persons;
failing to recognise that legal systems must work with organisation wide systems and not the other way around;
a lack of policy framework and derivative collateral to drive desired system outcomes;
system complexity far exceeding user competencies; and
low Tech not being done well, so the high Tech is not enabled.
The last point is absolutely critical – almost every MNC we have encountered has not been ready for an Ultra-High-Legal Tech implementations – and this includes FTSE 100 level MNCs.
If you think about it, if each organisation started off by doing the low-legal Tech well then each cause of failure would have been mitigated by default.
For example, automating an entire contracting cycle is quite simply a fool's errand unless a substantial amount of low/potent technology preparation has already been done.
We have seen dozens of "whole life" contract management system implementations simply fail as they went ahead without:
an agreed legal policy for organisation wide contracting parameters;
standardised and approved clause banks and legal templates;
defined contract approval flows;
negotiation playbooks defined by reference to an authorised legal policy;
solutions defined by references to official delegations of authority; and
defined risk and compliance overlays for the Legal Tech solution.
For a business to address any of the above would in fact be a potent low Legal Tech solution.
Moreover, such low Legal Tech solutions are within reach of every business (see www.gls-legaloperations.com example).
Once these are embedded within a business, implementing High Tech solutions becomes both easy and effective.
Whether it's SAP, ARIBA or BRAVO system, if you haven't done the Low Tech prep work then what might end up being delivered is merely a hugely expensive Dropbox.
The GLS conclusion is simple – you have no business going near a high Tech implementation unless you have first done your Low Tech right.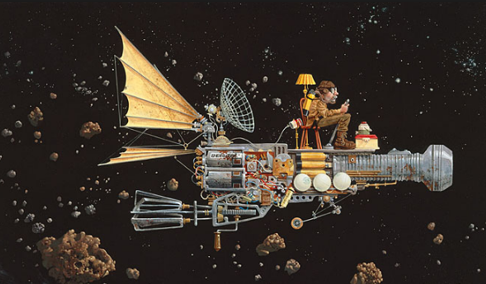 POTENT LOW TECH FIRST – PLEASE!
So rushing headlong into a High Tech implementation carries a high likelihood of an expensive failure.
Beyond that though, why should even Low Tech be implemented?
Well, the case is overwhelming:
it as economically rational as it is affordable as it is powerful
it's what will let you achieve what your business is demanding – achieve far more with far less;
it is readily available and easily affordable;
the attendant risks are negligible;
it allows for bespoke and "spot application" implementation;
successful implementation allows you to make the case for high Tech; and
you can implement it yourself.
That is why the GLS Group does offer "Ultra-High-Legal Tech" (eg. AI and contract automation), but we also offer an extensive number of genuine "Low-Legal-Tech" support solutions.
As examples of phenomenal Legal Tech that have transformed clients from the largest MNCs to the smallest Start-Ups:
GLS Group Legal Policy™ | GLS Clause Bank™ | GLS Playbook™ | GLS 3rd Party Paper Checklist™
IS THIS WHAT THE COOL KIDS CALL "DISRUPTION"?
Too many analysts talk of Legal Tech in terms of a market place that is comprised only of law firms and major legal corporate departments.
In many respects they are correct as much investment has been in the Ultra-High-Legal Tech domain that aims at big ticket end customers.
For GLS a genuinely disruptive Legal Tech is not something that can only available to the largest corporate departments.
Truly disruptive Legal Tech is technology that makes legal support, in its widest sense, more accessible to and drives productivity and profitability in, all businesses.
We firmly believe that a truly disruptive Legal Tech will allow anyone anywhere who can get an internet connection to be able to access the same world-class advice.
As a result, the technology enabled solutions we deploy deliver a price point accessible to almost every SME globally, and yet are also regularly consumed by major MNCs.
Technology that only benefits the top 3% of businesses is not a truly game changing technology - and yet these are the technologies that are grabbing the headlines.
''Few industries experience the pressure to do more with less as acutely as the law industry is currently facing - and about time too (but that is a topic for another day).
whilst the temptation is to effect a knee jerk reaction/ hunt for a silver bullet solution - the consequences of a failed legal implementation can lead to further inefficiencies and general tech wariness''
THE GLS FRAMEWORK FOR LEGAL TECH ENGAGEMENT
In summary, the way to achieve the greatest productivity outcomes, with the lowest costs and is to implement Legal Tech in the following steps:
Identify your Legal Priorities: this is essential if you are to make the best decisions about how to apply your "finite" legal resources. (See GLS Group Legal Policy™ )
MIMO: Identify your most problematic performance areas and consider which will respond the most to a low Legal Tech solution (e.g. third party contracting)
Low Tech First: Consider all available low Legal Tech solutions - focus on a low Legal Tech with organisational resonance that is also the easiest one to implement
Engage users: You must ensure that all stake-holders and end users understand how the solutions will benefit them – get them to buy into your problem-solving efforts
Slowly: Proceed with a limited implementation focused on your most pressing legal policy areas identified through the above considerations – keep it humble
Prove it: It is essential that you collect empirical data about the productivity gains achieved by your initiative to pave the way for bigger and better things.
Keep proving it: Monitor your empirical data for at least 6-12 months
Rinse and Repeat: Proceed cautiously with any desired higher Tech implementations but based of the learning from each previous implementation.
The biggest barrier to using Legal Tech services is obviously its successful adoption by your business – following the above strategy will ensure that successful adoption occurs in the vast majority of the time.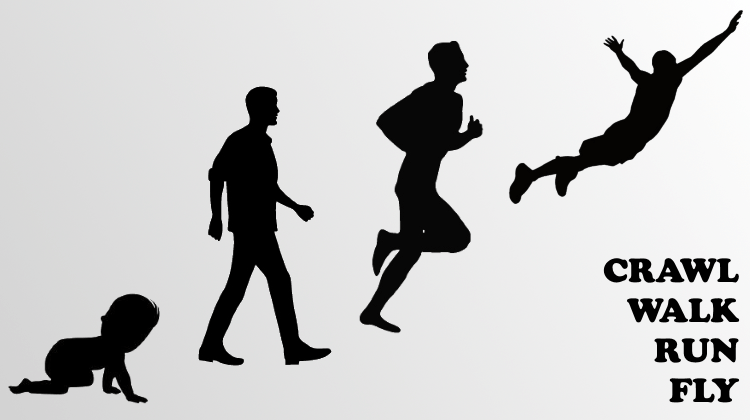 ABOUT GLS GROUP
The GLS Group is the world's leading legal industry disruptor and comprises an internationally licensed law firm – GLS Law Firm, and its alternative legal solutions business – GLS Solutions. Founded in 2014 by a core team of highly recognised market leaders from top-tier global law firms (together with some of their clients), GLS Group exists because the businesses globally simply cannot afford the legal support it requires. The GLS Group, which now has over 200 staff globally, was recently shortlisted by the Financial Times as the Most Innovative Law Firm Asia Pacific – New Business and Service Delivery Model.
Visit The GLS Legal Operations Centre for all the resources, tools and transformation plans.