Back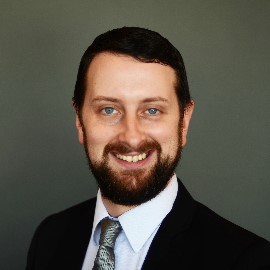 Eoin Moynihan
Eoin is an Associate with GLS Group, where he works on a wide range of contentious and non-contentious commercial matters. He has experience advising and representing clients in international commercial arbitrations across a number of industry sectors as well as general corporate advisory experience. Previously, Eoin practiced with DLA Piper's Singapore office and has also worked at The Law Society of Singapore, where he was involved, among other things, in developing growth strategies for small to medium sized law firms.
Indicative Experience
UAE: Managed an extensive disputes portfolio for a large regional construction company.
Italy: Prepared an EPC for the construction of a Tuscan villa.
Italy: Advised an investor on the acquisition of a majority stake in a large European retail chain.
Italy: Advised a Mexican and Canadian film production consortium on a claim against an Italian film distributor pursuant to a breach of a licensing agreement.
Côte d'Ivoire: Advised Singaporean fintech company on arbitral claim by government-linked company for failure to adequately implement IT solution.
FRANCE: Acted for Singaporean fintech consultancy in a claim by a multinational tech company relating to breach of confidentiality.
TUNISIA: Advised Singaporean fintech company on IP claim against Tunisian telecoms company.
UAE: Acted for building contractor in arbitral claim against property developer for unpaid work carried out in the construction of a luxury hotel in Dubai.
UAE: Acted for service provider in arbitral claim against large healthcare company for failure to pay for services rendered.
UAE: Represented Finnish manufacturer of ship engine parts in a claim for unpaid invoices against a Jordanian shipping company.
India: Advising Indian government on US$3 billion FPO by India's largest oil and gas company.
India: Advising Indian government on FPO by public sector finance company.
India: Advising Indian government on FPO by public sector steel company.
India: Advising Indian generator manufacturing company on IPO
India: Advising Indian jewellery manufacture and retail company on IPO.
India: Advising Indian chain of childcare centres on IPO.
Indonesia: Represented major regional mining company in US$37 million insurance claim in a SIAC arbitration following landslide at Indonesian mine.
SE Asia: Represented shipowner in US$1.6 million charterparty dispute.
SE Asia: Represented major listed MNC in SIAC arbitration to seek injunction restraining a world renowned architecture firm from copying the design of the client's very prominent building in Singapore in another project in China.
SE Asia: Represented buyer of vessel in SIAC arbitration against shipbuilder.
SE Asia: Lead associate representing palm oil seller in US$6 million trade dispute with buyer.
SE Asia: Acted in various trade disputes for failure to deliver cargoes of steel, timber, produce etc.
Switzerland: Prepared contractual negotiation manual for procurement department of a listed MNC manufacturer of building materials
Thailand: Advised major insurance company on liability under PAR policies following 2011 Thai floods.
UAE: Prepared a large suite of template contracts for use by the procurement department of a major international airline.
USA: Acted for investors in financing the construction of a large residential development.
Professional Qualifications
Attorney-at-Law, New York State
Admitted to the U.S. District Court in the Southern, Eastern & Northern Districts of New York
Prior Positions
The Law Society of Singapore, Singapore
Assistant Director (2012-2017)
DLA Piper, Singapore
Associate (2011-2012)
Oon & Bazul LLP, Singapore
Foreign Lawyer (2010-2010)
McGuire Desmond Solicitors, Ireland
Legal Executive (2008-2008)
Education
New York University
Master of Laws (2010)
National University of Singapore
Master of Laws (2010)
National University of Ireland, Cork
Bachelor of Civil Law (2008)
Key Strengths
Pragmatic and business-minded
An outside the box problem-solver
A tactical and aggressive negotiator
Excellent people skills
Delivers on whatever commitments he makes
Expertise
Arbitration

Alternative Dispute Resolution

Capital Markets

<! –– Nav Modal ––>