Back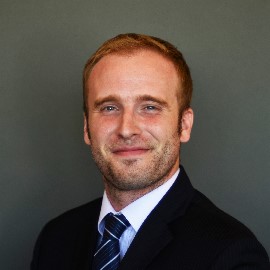 Ethan Ruff
Ethan is a Managing Associate with GLS Law and in that capacity, is responsible for the management of transaction teams advising on cross-border corporate transactions around the world. He also acts on arbitrations and mediations in commercial disputes. Previously, Ethan was a Managing Associate with Law Asia, an award-winning boutique international law firm registered in Singapore.
Indicative Experience
ASEAN: Advising Coastal Energy Company on various aspects of its acquisition by CEPSA, including due diligence queries regarding its ASEAN assets.
SE Asia: Advising CEPSA on the restructuring and reorganisation of its assets in South East Asia, as well as subsequent management and operations.
SE Asia: Advising a Listed European MNC in its circa USD 1.5 B investment into SE Asia, comprising various initiatives in the renewable energy sector.
Myanmar: Advising Consumer Goods Myanmar in the sale of the "Laser" brand of toothpaste to Colgate Palmolive (transaction value circa USD 100 M).
ASEAN: Advising Konecranes (listed on the Helsinki Stock Exchange), on various corporate matters in the ASEAN region.
Brunei: Advising the Promoter in negotiations with a major private equity house for the sale of an energy sector participant in Brunei.
SE Asia: Advising a Swedish Fund in the establishment of a Singapore Holding structure for the aggregation of interests in Regional technology compani
India: Advising Near in their negotiations with a strategic investor (NASDAQ Listed) and associated Series C Financing Round.
US, ASEAN: Advising Zoom-In in the setting up of its IP holding structure and the implementation of a global employee share option plan.
Malaysia and Indonesia: Advising a SPAC (Bursa Malaysia listed) in the due diligence process for the proposed acquisition of five Production Sharing Contract assets in Indonesia.
Myanmar: Advising ED&F Man in its Joint Venture negotiations with YOMA Strategic Holdings Limited, for the establishment of a coffee products joint venture in Myanmar.
Australia: Advising an India-headquartered provider of online platform solutions for money changing and remittance services, on various aspects of its proposed expansion into Australia.
India: Advising the Promoters in the sale of a leading India-based domestic money remittance and payments business, including post-transaction marketing agreements.
Sri Lanka: Advising a regional start-up in the medical equipment and genomic testing services sector, in its proposed joint venture with a major regional hospital chain and sourcing of seed funding for the same.
Singapore: Representing a US-based global logistics services provider in a SIAC arbitration under English law.
Singapore: Representing an offshore services provider in a SIAC arbitration. The dispute arose from breaches of various charter and loan arrangements.
Singapore: Representing a leading international investment bank in the successful settlement of its dispute with an ASEAN government.
Professional Qualifications
Qualified to the New York State Bar
Prior Positions
Law Asia
Managing Associate (2015-2017)
Law Asia
Associate (2013-2015)
Education
University of Wisconsin - Madison
Bachelor of Arts, Political Science (2005)
Washington University School of Law
Juris Doctor (2012)
Key Strengths
Efficient management of working teams on complex cross-border corporate transactions
Translation of business case and key commercial drivers into transaction execution
Relationship management at client and counterparty level
Expertise
Arbitration

Commercial Law / Contracts

Company Law

Mergers & Acquisitions

Oil & Gas

Private Equity / Venture Capital

<! –– Nav Modal ––>